Perfect Design is Boring (and Other Truths)
The houses on Instagram are gorgeous—and often perfect.
These homes don't have the daily collection of coffee mugs or the brightly colored flyers from school that our homes do on the day-to-day.
In these spaces, no color is too bold (or too monochromatic), every plant is posed perfectly, and even the fruit on the counter is polished.
Perfection on the page might be intoxicating, but it's a drab way to live. We think unique, inspired-by-life interior design enhances your daily experience and love of home.
Design in the Fourth Dimension
It's this simple: Immaculate design doesn't allow the personality of the client to come through.
Homes aren't static images. They need to flex and change to meet the individual needs of the people who live there over time.
With unique interior design, spaces go through natural evolutions while they are lived in. It's more about appreciating the unique aspects of each space and occupant rather than omitting them.
Precious Metals
It's a classic tell when all the finishes in a house are matchy-matchy.
When all the rooms are designed and installed at once, it's a natural time saver to think of using the same finishes from room to room. But finishes are a perfect way to add personality to a space!
And that personality shouldn't be exactly the same from room to room.
You can mix metals. In fact, I would never put all the same metals in a space. Mix it up! The black patina that lowlights bronze can compliment a well-aged brass.
Small Thinking
Boring design would say that when a space is small, it's necessary to use small furniture.
On the contrary, unique design says a small space is an opportunity to make a statement.
Go big and bold. Often, a large-scale piece can make a small space look big. For example, floor-to-ceiling window treatments can make the most of a window and really set the scale of the room.
There are those that follow the rules… we are all about breaking them.
Patterned Response
In magazines, patterns tend to be minimized because they can look overwhelming once scaled down to page size.
In real life, patterns can be soothing rather than distracting. Repetitive elements offer the eye a chance to relax.
Mixing and matching is a great opportunity to have some design fun. It's also a great way to incorporate texture in a space.
For example, you can have different scales of wallpaper in a space all unified by the color or the same textures repeated but featuring different patterns. Repeating themes allows the story of the home to spill over between rooms.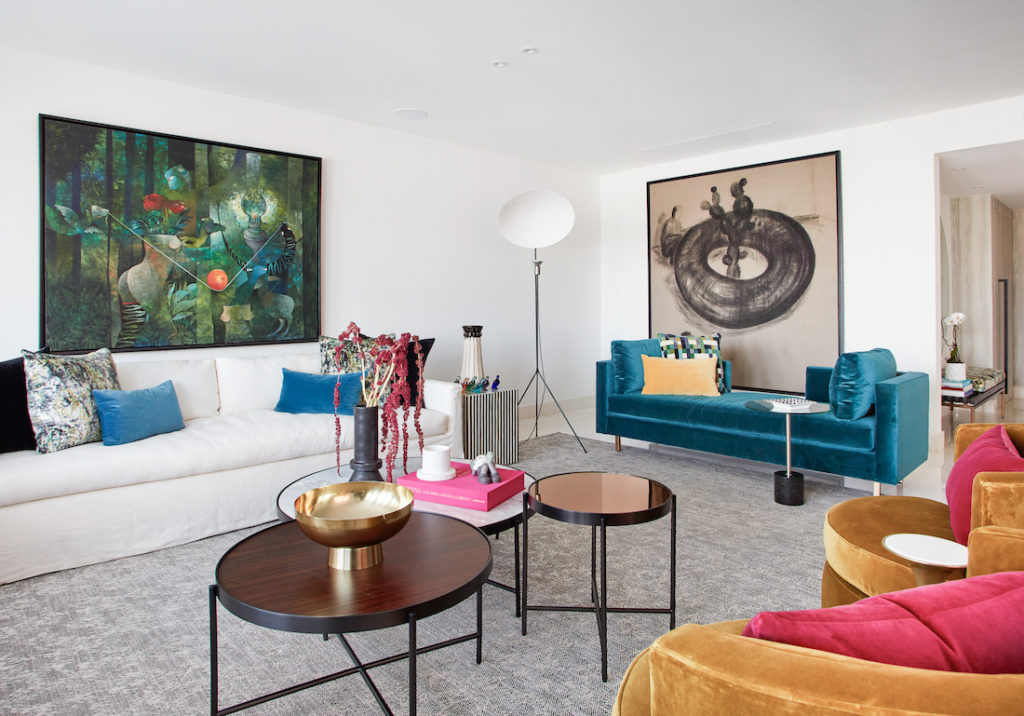 Comfortable Interiors
When I think of "perfect" design, I think of hotel rooms and showrooms—perfect places to be… until you need to spread out and get comfortable.
Suddenly these spaces that are so fun to wander through, gallery style, are hard to relax in—full of angles that defy comfort and hard surfaces that show up as crisp on a camera lens.
Plus, some spaces that are exciting at first, get boring over time. No singular design will stay thrilling over weeks and months.
Design that enables all the life that's happening inside it stays fresh and shifts to meet the evolving needs of the inhabitants.
Think of your home design less as a destination and more as a collection that evolves. You'll display your collection differently over time and no one incarnation is more essential than another.
We've said it once and we'll say it again: the perfect home is the one that helps you live your best life.
Ready to get started? Let's chat.