What Makes a Home Feel Happy?
A happy home makes us feel grounded.
After family time or a day in the office, it can be tempting to come home and disengage. But, when we return to a happy home, we feel present.
While everyone's idea of what makes a place feel relaxed is different, here are some of the ways we work with our clients to make their homes feel happy.
Light + Happy
A well-lit space reminds us exactly when we are—with multiple levels of lighting to use as the day goes on. By responding to changes in ambient lighting, we tune back in constantly to what time of day it is. This helps prevent zoning out and moments of 'Where did the day go?'
Dark spaces can be unconsciously stressful. We may retreat to them to relax and then find ourselves agitated when our eyes get strained. When we understand how our clients want to use a space, we can craft lighting options that support them.
LIGHTING ADVICE:
We use overhead light in work and prep areas, sconced lighting for relaxation, and low lighting for gathering spaces.
Turning on the lamps for an evening in makes a space look so much more appealing. When we can see everything in our space, we feel more supported and at ease. Natural light also encourages good circadian rhythms.
Equally important to natural lighting are window treatments. Sheer drapes can let in more light to dark spaces. Appropriately proportioned curtain rods make maximum use of the glass, not covering it with excess fabric.
If being able to darken the room is essential for a client, we layer light and heavy drapes for multiple lighting options.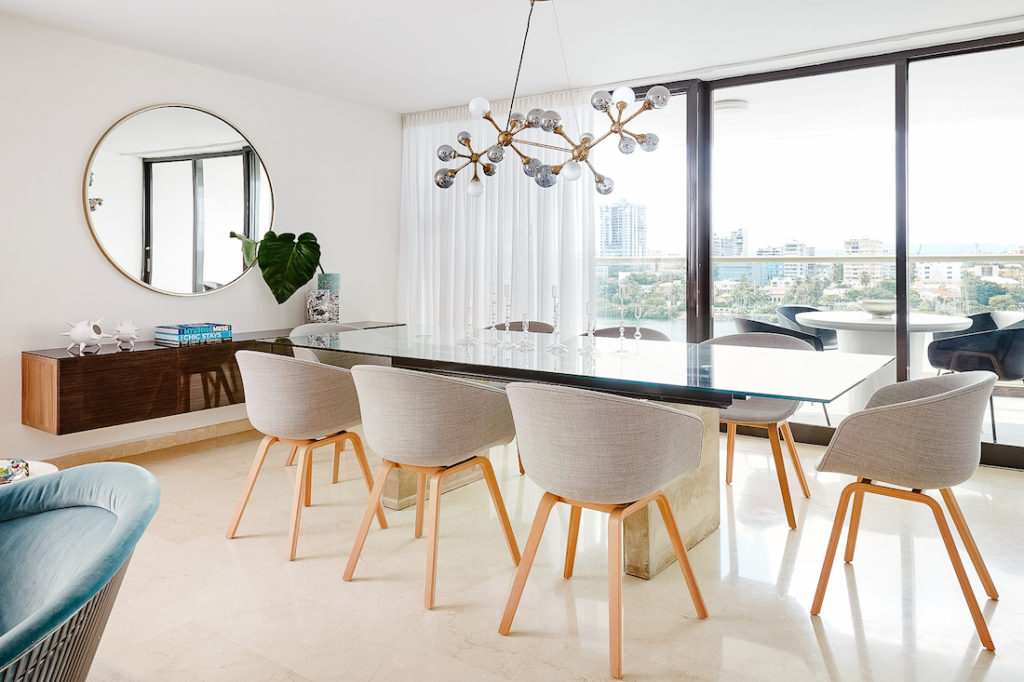 Feeling Scent-imental
A happy home engages all the senses, but scent is the most-often forgotten. Diffusers, candles, or incense can instantly change the vibe of space.
Changing these scents out seasonally can be a great way to tune into nature. There's nothing quite like lighting a new pecan bourbon candle on a crisp fall day or opening all the windows and using jasmine-scented incense on a spring morning.
Organized & Collected
How a home is organized drastically shifts how people feel in it. Cluttered homes distract us, impede our schedules, and encourage us to decompress by turning inward.
This can create a feedback loop: a disorganized home makes a person feel uncomfortable, makes them not want to be home…which often makes the disorganization worse.
When we work with clients to design organizational systems, we want to understand which areas tend to get overwhelming. A home with everything in its place keeps us rooted in our surroundings.
When things are easy to find, we feel content. We're present. Keeping things tidy no longer feels like an obligation, but a chance to reconnect with our homes and possessions.
If Memory Serves…
Keepsakes, heirlooms, and antiques invite homeowners to be present in their day-to-day. When we get to know what's important to the homeowner, we're able to bring it to the forefront through collected design.
This might be as simple as hanging a well-framed family photo in the entryway or as complex as bringing together a scattered collection.
We saw this process happen firsthand with a client recently who brought home elaborate boxes from her travels to India, Africa, and Europe. During her redesign, we brought the boxes together onto her buffet.
Doing this made these precious objects look more like an important collection. They became a conversation piece that allowed her to talk more often of her love for travel. And this made it easier for her to meaningfully engage with her guests.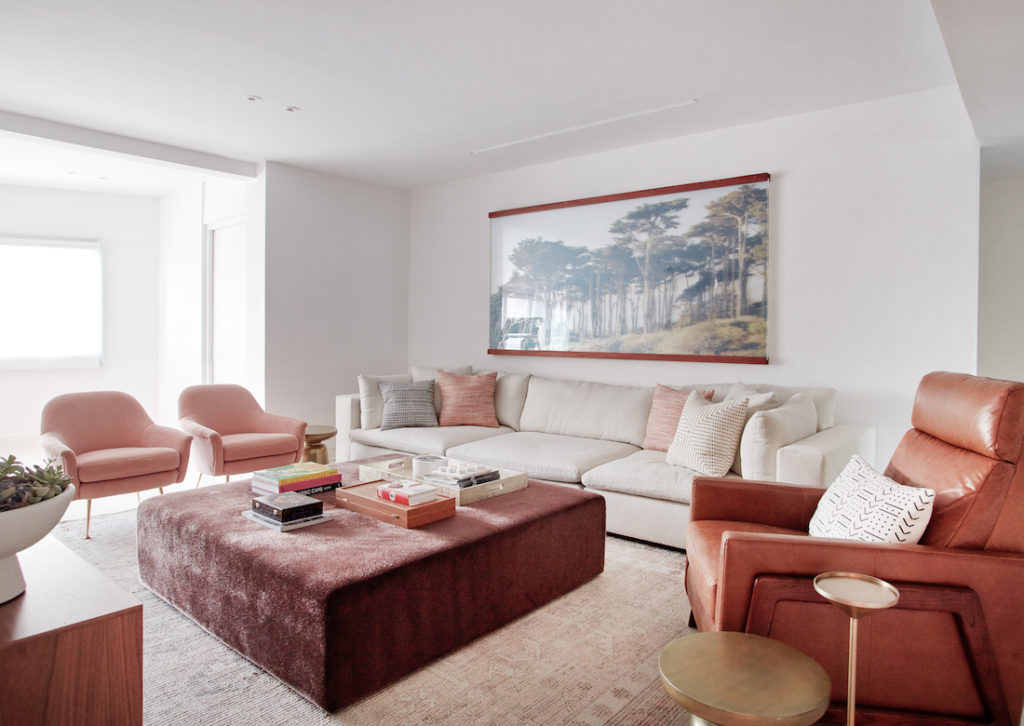 Coming From a Happy Home
People often unconsciously avoid spaces with poor lighting or organization. When we ask clients to tell us which existing spaces are most and least comfortable, they usually know right away.
Even if they haven't asked themself that question exactly, they keep track unconsciously of which spaces make them tune out versus in. By the time we're done curating these elements in a client's home, it's always a happier place to be.
Ready to create your happy home? Let's get started.