How We Mix Design Elements (A Behind-the Scenes Look at Our Process)
Think about how you feel visiting a design showroom.
Everything looks striking from a design perspective, but there's something absent.
That lived-in feeling of mixed scales and textures is missing.
All the finishes have the same brand-new shine to them. The color palette might feel a little matchy-matchy. And there's nothing that evokes the past.
Mixing design elements mitigates that showroom feeling.
Spaces feel more personal and inviting with a variety of collected, unique objects. A thoughtful blend of design elements keeps a home feeling personal.
So how do we make sure our clients get a mix of elements and a collected, custom design? We have a method.
1 / Think About Layers
When we talk about layers and mixed scales, we mean creating a space that mimics nature. This doesn't need to be done explicitly, but the experience should feel similar.
Just as the eye tracks around a landscape painting, the eye should be able to explore the space without becoming entangled in one attention grabber or losing interest across a variety of similarly-weighted objects.
This requires a mix of textures and scales to engage the full sensory experience.
For instance, a couch with low textural weight (but perhaps a perfect echo of color or shine or pattern) can be staged with a heavy throw blanket to provide that contrast between materials.
A room with a striking view of the outdoors might require fewer visuals to engage the eye. Meanwhile, a game room in the basement could benefit from some visually punchy posters.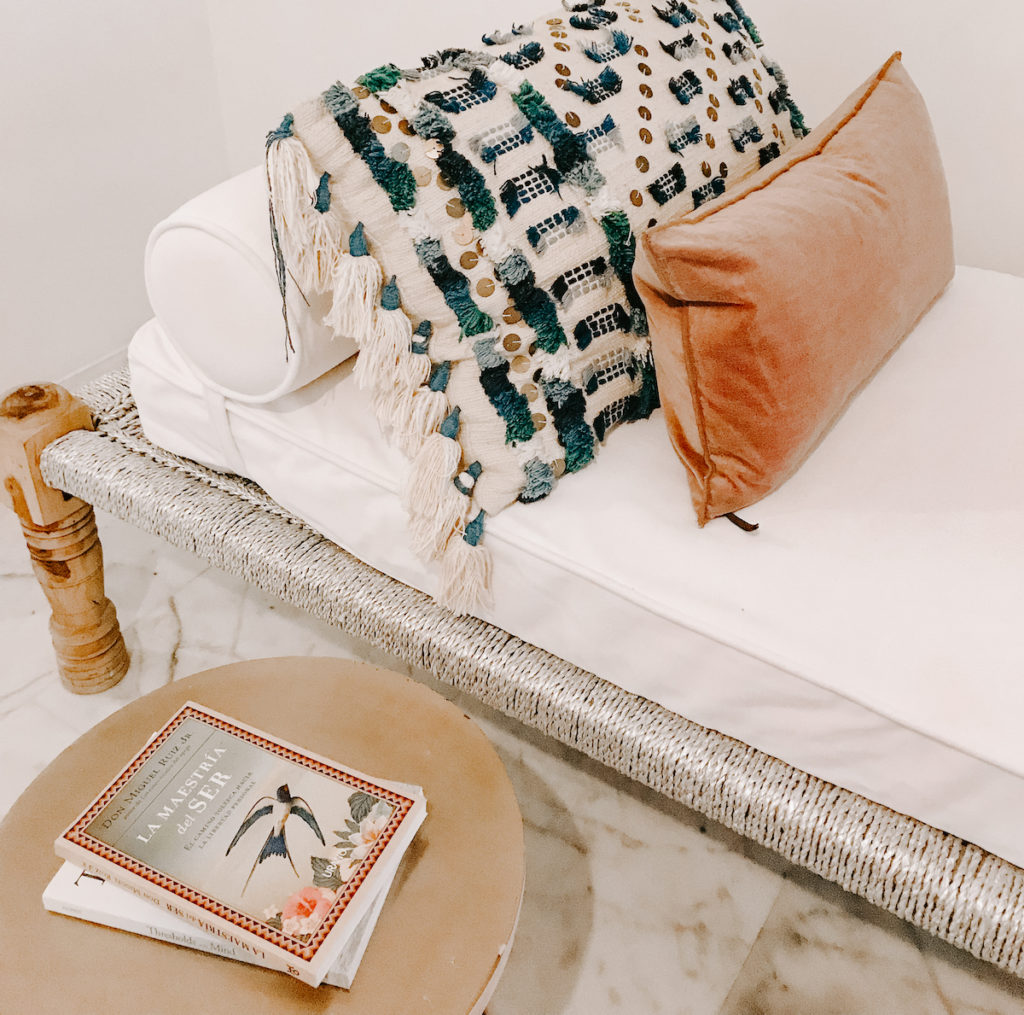 2 / Evoke the Past
The generic showroom experience happens when the room has to apply to everyone who views it. There's no element of history mixed into the room—personal or otherwise.
The little pieces of our past help with that sense of mixed scale and materials.
For one thing, antiques just have a different weight and look to them. The effort it takes to make something that will last demands higher quality materials than anything mass-produced.
Musical instruments, family heirlooms, and thrift shop finds all help keep a sense of direction in a design. The person who lives here comes from somewhere and is going somewhere. These are the senses that make a space feel alive.
3 / Stay Collected
So what keeps the design from feeling too "all over the place?" We like to focus on staying collected through colors and textures.
If we're mixing things up, we like to keep consistency in the color palette. That can be achieved with fabrics, wallpapers, millwork, and the like.
We like to think in categories: color, texture, scale, shine, shape—and ask ourselves if things are too similar or something is missing.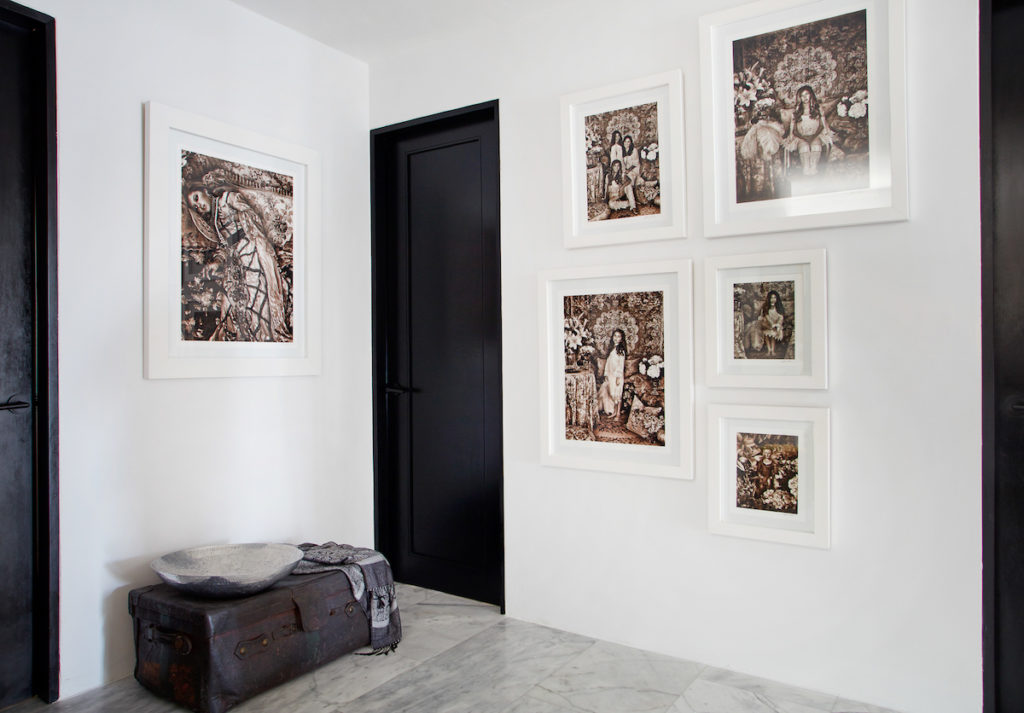 4 / Follow the Emotion
When we design your space, we work with you to establish how you want to feel in their home. Certain styles and themes are more appropriate for a bold gathering space than a rejuvenating bedroom.
We also like to establish what styles you don't like! Any strong reaction can provide insight into what makes you feel at home.
From the start, that communication helps us tailor the space in a thoughtful, layered, interesting way.
Ready to get started? Let's talk.