Designed to Party: How to Design for Amazing Dinners
A well-designed dinner party is a thing of beauty.
The flow is good. The aesthetic is unique and pretty. Hosts and guests are well-fed and at ease.
Of course, making it look easy requires some planning. When we're working with clients, there's a lot to discuss:
How many guests will attend?
How long will the event last?
Which areas will be hosting spaces?
Will there be a theme or color palette?
Who is catering?
What food will be served? Are there guest allergies to be aware of?
What is the bar situation?
What kind of music will enhance the evening?
What is the existing seating?
What is the existing lighting?
Are we incorporating any special china or serving platters?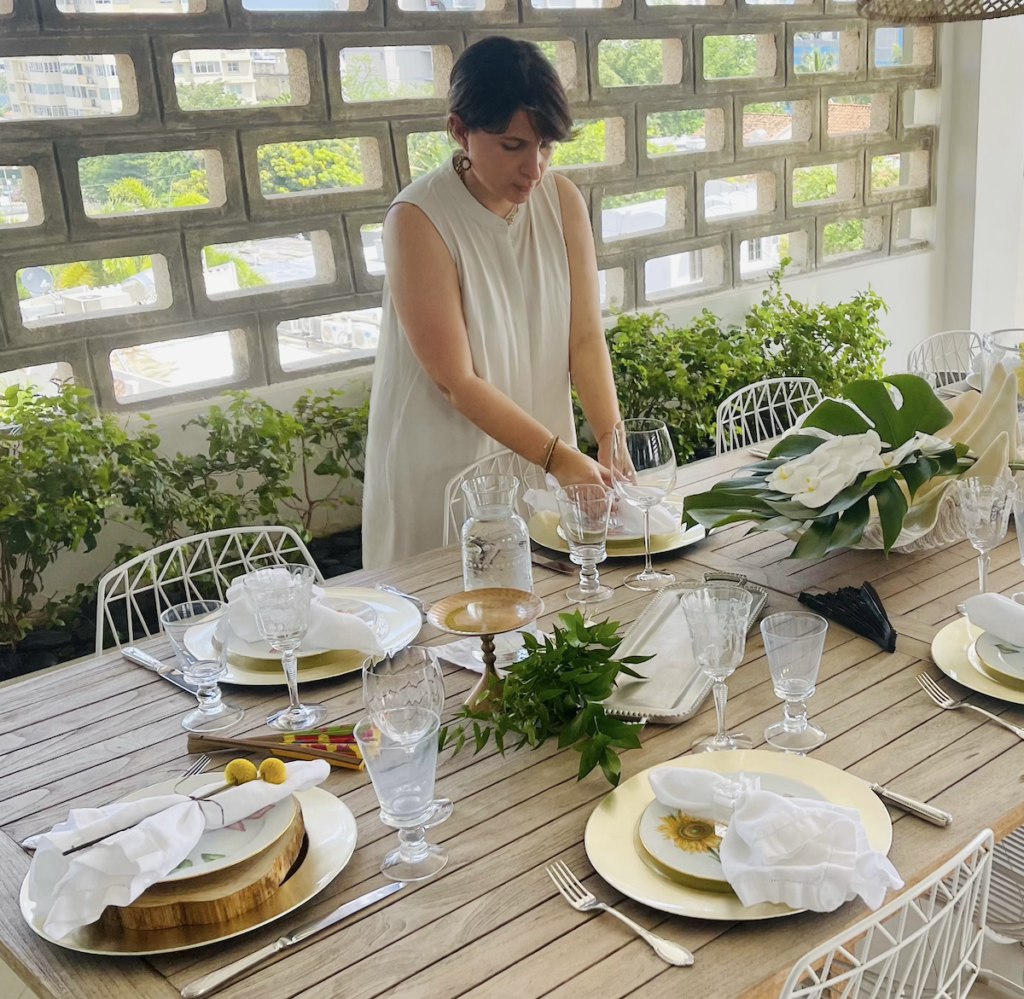 Stations, Everyone!
The first step is to get a sense of scale. This helps us size the menu appropriately.
From there, we focus on where the guests will be through the course of the evening. We can set up food and drink waystations for them as they meander.
Canapes near the entryway, hors d'oeuvres on a banquet table, and drinks near the kitchen. The stations allow the guests to mingle without being on top of each other.
Party Scale
The size of the event and the existing space will set most of the parameters.
For an intimate dinner, we may come in and prepare an area for receiving guests. A welcome cocktail in the entryway and a small bite while guests chat and arrive.
For more casual settings, we would prep a bar area for easy mixology and multiple boards for tapas throughout the night.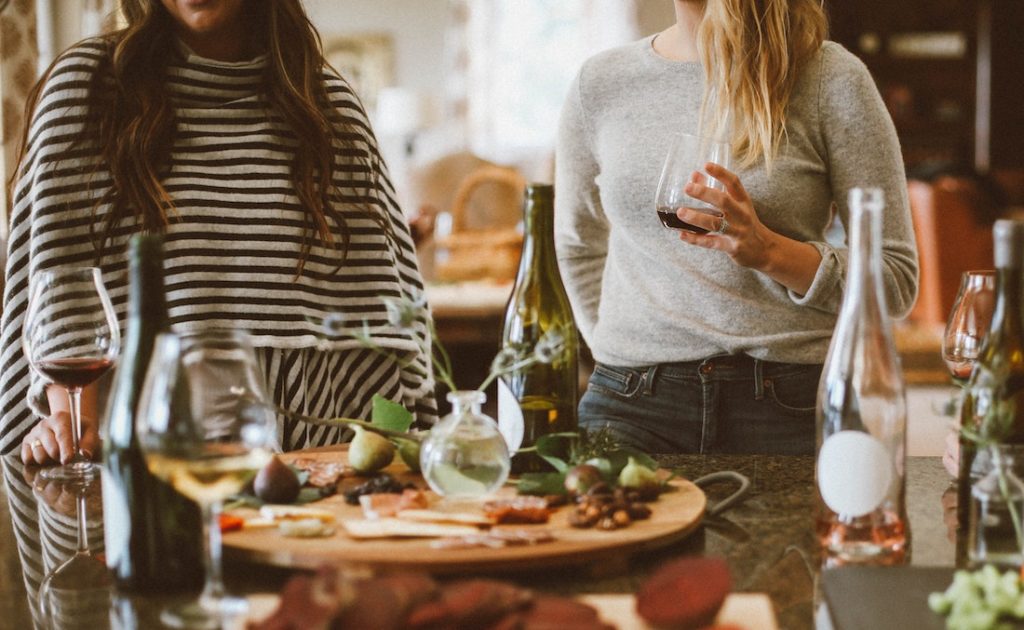 Music and Lighting
Music and lighting help make a space feel inviting. Soft, low-level lighting is always best.
We prefer to use candles. Not only do they give out a lovely scent but they help keep the mood feeling intimate. Plus, everyone looks great in candlelight.
Music needs to reflect the guests and the mood of the evening.
Designing the Tablescape
When we create a warm, inviting tablescape in the dining room, we focus on keeping it elevated—but not stuffy.
Elegant table linens help add texture and color. Florals work in larger spaces and add a sculptural element.
Multiple drinking glasses and plates feel extravagant and help furnish a sense of progress through the event.
We also want to consider the height of the design elements. This gives the table gravitas that's visible from a distance.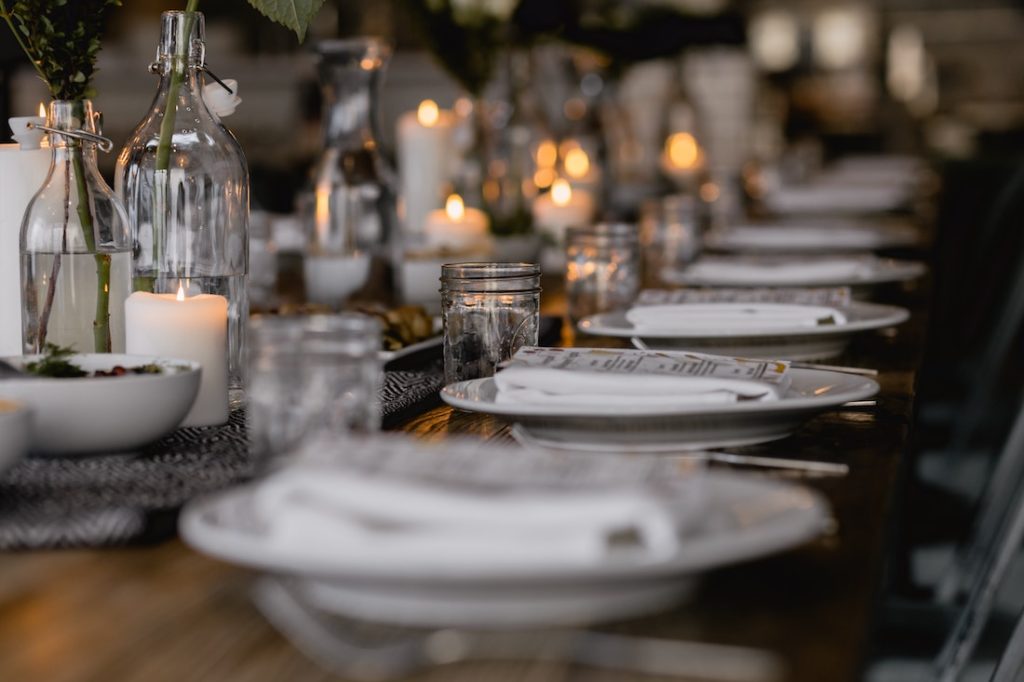 Variations on Theme
Themes tend to be overdone where dinner parties are concerned.
If they are essential, they're best kept subtle. The drinks and menus will help set the tone without becoming kitsch.
For a Thanksgiving dinner, we may use fall colors and fall leaves. For birthdays, the age could be included on napkin rings in beautiful stationery.
Dining In
When we put together our clients' parties, we make sure that they arrive at the event with everything prepared for them. They spend their time and energy mingling with their guests rather than preparing the space.
Ready to plan the perfect party? Let's chat.