Where to Spend More on Your Renovation (and Where to Spend Less)
A well-orchestrated renovation can be an absolute game-changer.
And the REAL key to a high-impact renovation isn't in the obvious, aesthetic elements of the project—it's spending in the right places.
This is actually one of the biggest reasons to bring in a designer. We know how to keep return on investment high when preparing a renovation budget.
Why renovate?
When we're talking about renovations, we're talking about short- and long-term plans for the property. If resale is a consideration (and yes, it certainly can be), then highly specific amenities may not be the best place to focus your investment.
No matter the circumstances—you've just bought a "forever home" or you'll be selling in three years—a renovation is your opportunity to improve the overall flow and make the best possible use of the space.
A great renovation will create a room that you want to spend time in. And that's priceless.
(But not literally—so let's talk about where to focus your investment.)
Invest In: Floors
Some elements show more wear over time and can make the space look worn or lived-in. It is critical to make sure that those areas are updated first. Floors are a good example.
Unless the floors are already in immaculate shape, this is a key renovation step—one that can make a property feel fresh, clean, and elevated.
Don't Forget: Flooring budgets should include any demolition or disposal or installation costs as well as materials.
Include any sub-floor repair or baseboard touch-ups or replacements as necessary. These are the details that make a floor truly beautiful.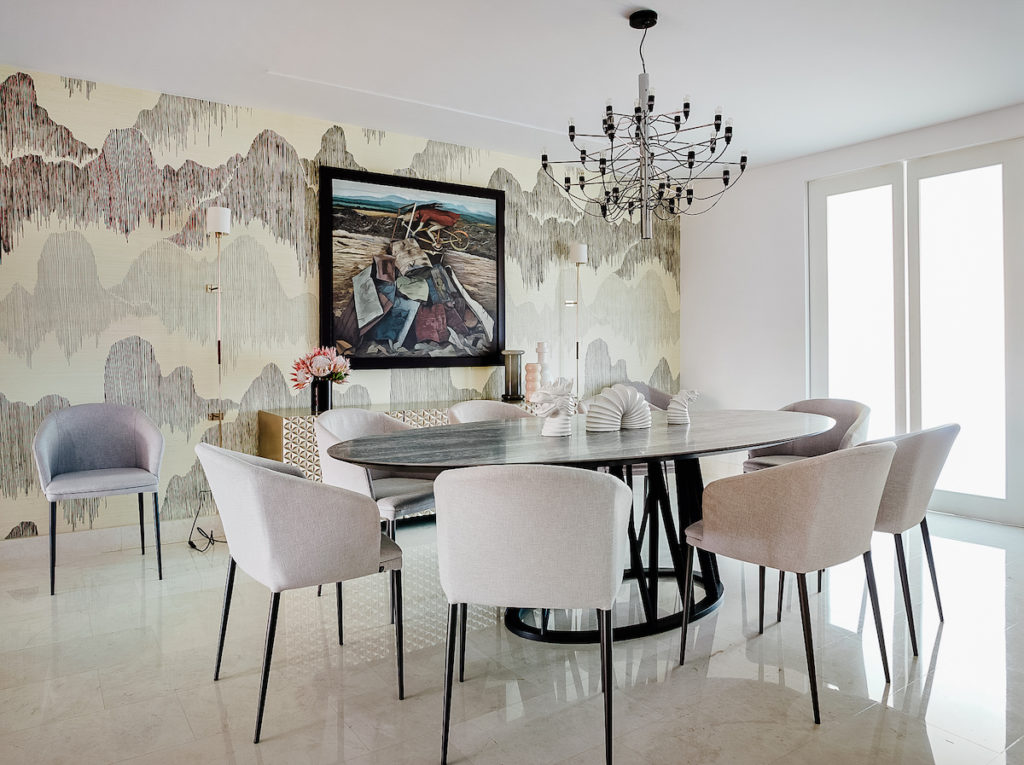 Invest In: The Kitchen
Everyone eats—and kitchens often chew up a fair amount of a renovation budget. These spaces are the showstoppers.
Beautiful stone countertops and well-made cabinetry are worth a hefty portion of your investment. They'll serve you well and improve the value of the space.
If the kitchen is already in good shape, invest in some stunning, well-made lighting. The power of good lighting can't be underestimated. It will make every design element—and every person who passes through your kitchen—look better.
Looking for other modern, worthwhile touches that will impact your everyday routine? Consider updates to include ventilation hoods and convection ovens for budding home chefs. Don't forget to include installation costs when coming up with these line items.
Invest In: The Bathroom
Like kitchens, a well-renovated bathroom is a universal pleaser.
Consider replacing cabinetry and stone first, then plumbing hardware (see below!).
Think about your specific needs. Fixtures like jetted tubs, bidets, heated floors, and multi-head or rain-head showers could all be "worth it" options that can elevate daily life—for you or future buyers.
And don't forget: Plan for any necessary demolitions as you go.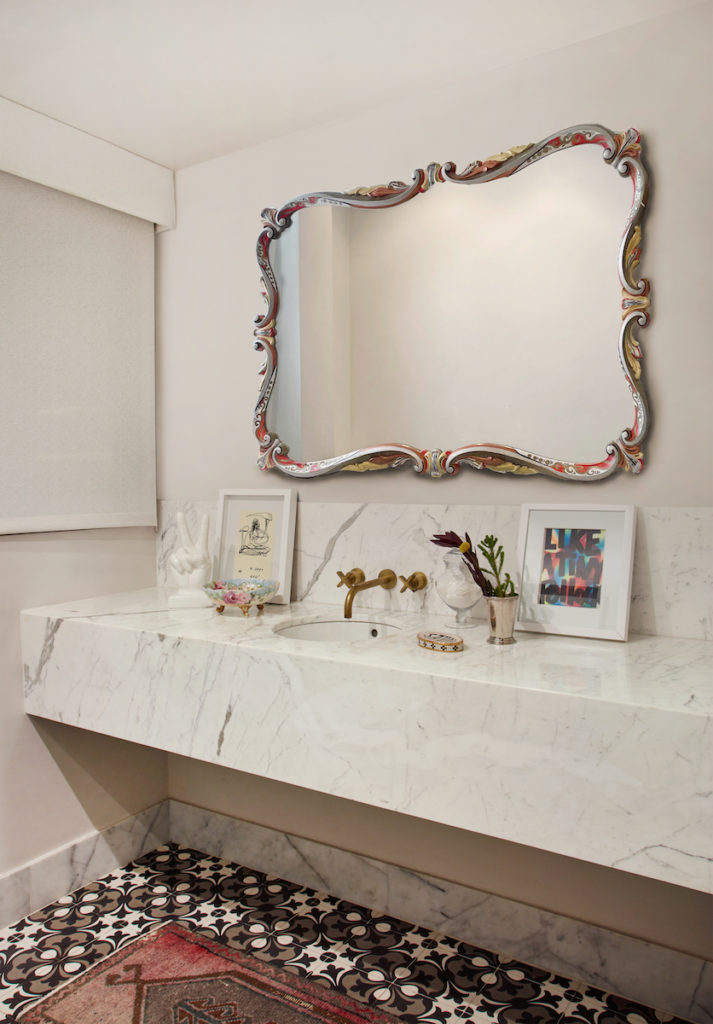 Save On: Recessed Lights
While lighting is always a good investment, recessed lighting can be done inexpensively and we can make beautiful things happen…even when the bulk of the budget is concentrated elsewhere.
Save On: Plumbing Hardware
There are a lot of amazing hardware options out there, and this is an opportunity to create real impact at pretty much any budget range.
We have some great sources to find striking choices that won't break the bank.
Plus, it just makes sense: These items have a shorter lifespan and need to be replaced more often.
Renovate with a pro.
We'll leave you with one of the most important tips: Include your designer as a line item in your renovation budget!
We have connections with builders and artisans that can help you get the best bang for your buck. We've got the best sources, we can help you avoid costly mistakes, and we'll dive into the uses and needs of the property in both the long and short term.
It's not just about the pretty selections (though those are important too). We'll keep your renovation budget on target and efficient.
Ready to plan your renovation? Let's talk.